deltu/
Deltu is a delta robot with a strong personality that interacts with humans through two iPads. Depending on his mood, it plays with you but if you make too much mistakes, Deltu might just get upset and decide to ignore you. Frustrated, Deltu will leave the game and take some selfies to post on Instagram.
"Robot with a mind of its own blasts tunes, takes selfies and destroys you at iPad games"

digg
"Deltu, il robot che gioca con gli umani e si fa le selfie"

WIRED
"Robots have learned to outsmart humans in a number of common games – and now, if your skills aren't up to par, they just might get 'upset' with you"

Daily Mail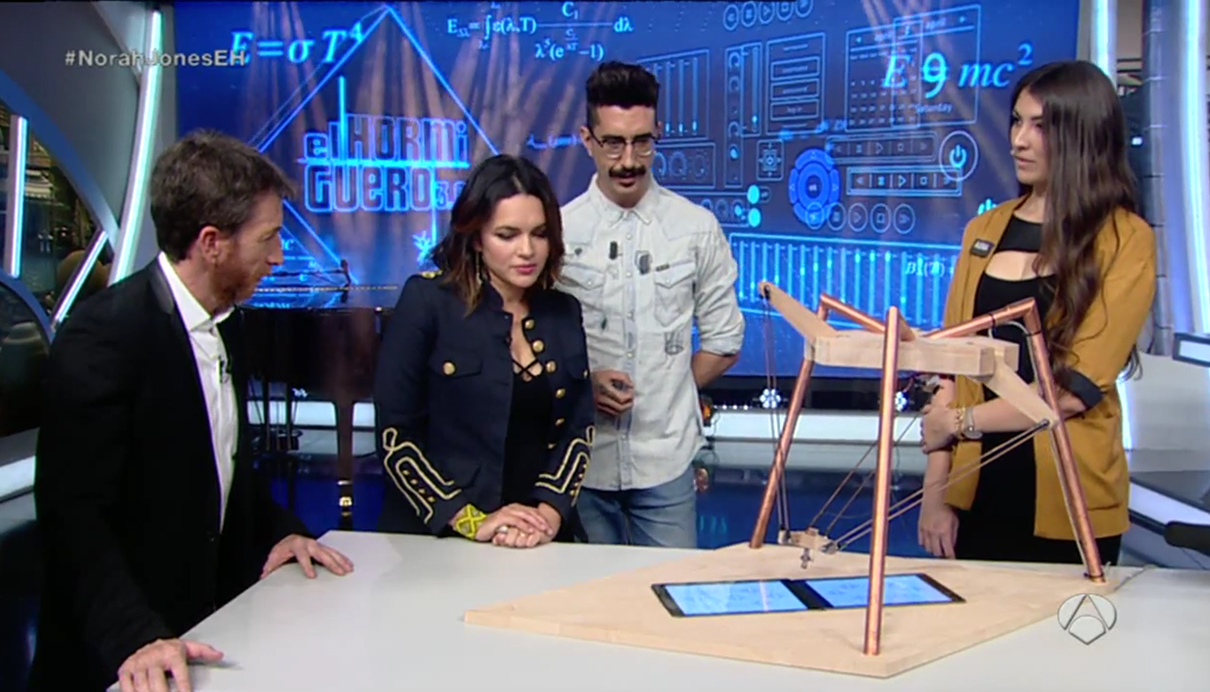 I was invited at El Hormiguero, a famous spanish TV Show in Madrid for introduce Deltu at the compositor & singer Norah Jones the guest of the day.
Software & Hardware
There are two Unity applications. The one on the human's iPad sends a HTTP request to the computer. Then, there is a Python server that sends the string through the serial of the Arduino Uno.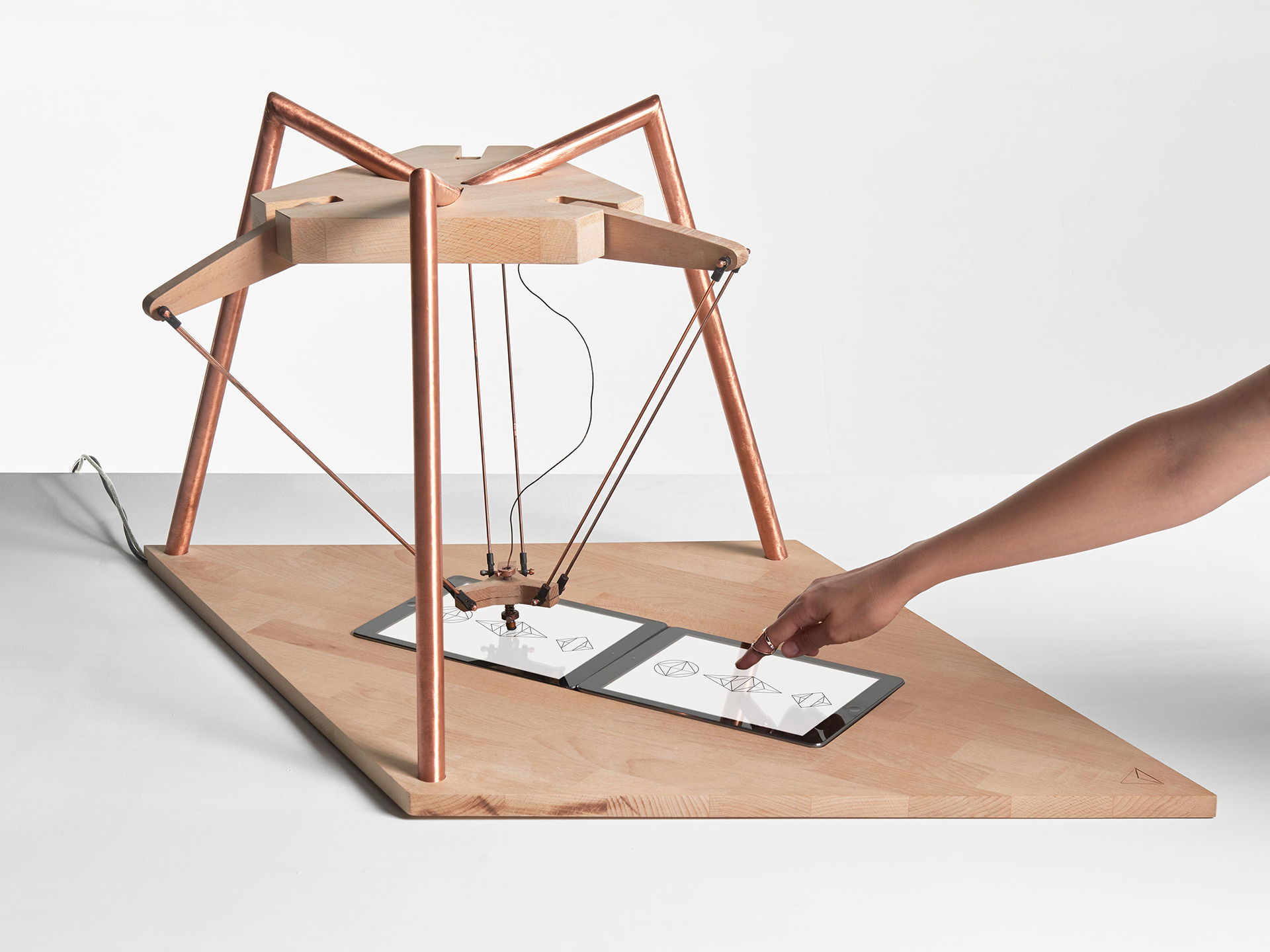 photo by Younès Klouches
Thanks
A great thank you
To my two heroes, Susanna & Bernard Lechot
To all my professors & assistants
And to Cedric Duchêne, Loïs Bosson & Reymond Clavel ❤
Credits
Bachelor project
Led by Alain Bellet, Cyril Diagne,
Gaël Hugo and Christophe Guignard
Assisted by Laura Perrenoud, Tibor Udvari & Romain Cazier
ECAL/Bachelor Media & Interaction Design
University of Art & Design, Lausanne
© Alexia Lechot / ECAL - 2016